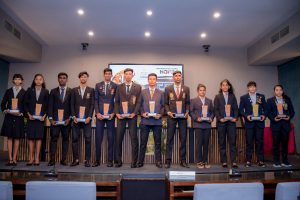 13 Athletes set to bring victory to Sri Lanka on International Stage
Colombo, 17 August 2023 – Crysbro conceived the vision of "Next Champ" almost a half a decade ago, but it blossomed into a full scale junior athletic strategy in 2019 with the advent of the NOC SL – CRYSBRO NEXT CHAMP initiative where programme supported twenty fledgling junior athletes who had the promise to deliver locally and internationally.
In reality, at the end of the first phase it proved that envisioning has borne the desired result and during the explanation we will dwell upon the details.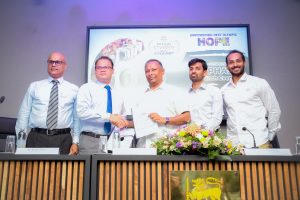 Now, following up on the success and high-potential of the previous edition, Phase II of the NOC SRI LANKA – CRYSBRO NEXT CHAMP initiative is once again shining a deserving light on Sri Lanka's young, committed and active talent who reside across the rural regions of the country, this time with a 13-strong roster consisting of promising athletes from across the rural communities of Sri Lanka.
An empowering and futuristic initiative from inception, NOC SRI LANKA – CRYSBRO NEXT CHAMP is the result of a successful collaboration between the National Olympic Committee of Sri Lanka and Crysbro, a 100% Sri Lankan-
owned agriculture-based Group of Companies that is active in rural areas in the country.
The announcement was made at the Sri Lanka Olympic House Auditorium on August 17, 2023, and was attended by
key individuals representing both organisations, as well as members of the local media.
Explaining the advent of phase II, NOC Sri Lanka, President, Suresh Subramanian that "As we saw with the immense
success of our first phase, we know that Sri Lanka is blessed with an abundance of very talented and resilient young
people who haven't received the support they deserve, in order to excel in their athletic interests. The NOC SRI
LANKA – CRYSBRO NEXT CHAMP initiative has therefore been reignited with a second phase, and we are proud
to announce that we have identified 13 gifted athletes who will receive the support they need to propel their skill and
growth to bring further victory to Sri Lanka and shed light on the more deserving and capable youth potential in the
country. We are grateful to once again join forces with our partners in this initiative, Crysbro, and look forward to
extending this fruitful relationship with every new stage."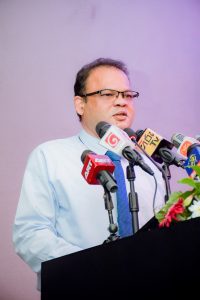 An exhilarated, Crysbro Marketing Manager Amores Sellar commenting on the success of Phase I noted "The immense feeling of pride for our country and the forthcoming generations with the NOC SRI LANKA – CRYSBRO NEXT CHAMP initiative is very strong, as we championed this area of identifying and supporting the success of aspiring young athletes who were hidden in the rural areas of Sri Lanka, and that effort has grown into a national treasure. We are very thankful to the National Olympic Committee of Sri Lanka, and are excited to once again join forces and play an integral role in bringing pride, success and international recognition to our country. We wish all the very best to our new athletes and hope they dominate the international stage."
The NOC SRI LANKA – CRYSBRO NEXT CHAMP initiative supports and nurtures the growth and development of young and aspiring sportsmen and women, providing them with food supplements, clothing, sporting gear, equipment, training, and a monthly wage to propel them towards successful sporting careers and bring pride to the nation.
Phase One of the NOC SRI LANKA – CRYSBRO NEXT CHAMP initiative discovered high-potential athletes like
Nethmi Ashinsa, who earned a bronze medal at the Commonwealth Games in 2022 – the first medal for Sri Lanka in
the Wrestling event at the Commonwealth Games 2022. Also, Tharushi Karunarathne brought home Gold from the
800m Women's Sprinting event at the Asian Athletic Championship 2023.
Besides the programme also supported a number of Crysbro Scholarship holders to develop their skills overseas in a
scheme outside the main programme.
About Crysbro

With a rich history of over 50 years, Crysbro has been at the forefront of quality and consistent standards in producing poultry meat. Being one of Sri Lanka's leading poultry producers, the company has also held a longstanding commitment to uphold sustainability as a key pillar of its overall business growth. With Crysbro's end-consumer products renowned as one of the most affordable sources of protein for human consumption, the company sought to empower young and aspiring athletes with high potential, who often resided in the rural communities of Sri Lanka, where the company's business was often conducted.

In 2018, Crysbro launched the CRYSBRO NEXT CHAMP programme, to shed light on and give exposure to these young aspiring individuals to receive national and international recognition. This programme focused on a very expansive 150-strong roster, which was financially and otherwise supported towards achieving their goals in sport. In 2019, Crysbro joined hands with the National Olympic Committee of Sri Lanka and introduced the "NOC SRI LANKA – CRYSBRO NEXT CHAMP" initiative, which was launched under the theme "Empowering Next Olympic Hope". It sponsored 20 young athletes in various individual sports. NOC Sri Lanka was in charge of selecting potential

athletes and coordinating with them, their coaches, and their national federations. Simultaneously, marking a first-of-its-kind in Sri Lanka, an online portal called "Next Olympic Hope" was launched to raise public awareness and supportfor donations to contribute towards athletes, schools, and sports groups in need.