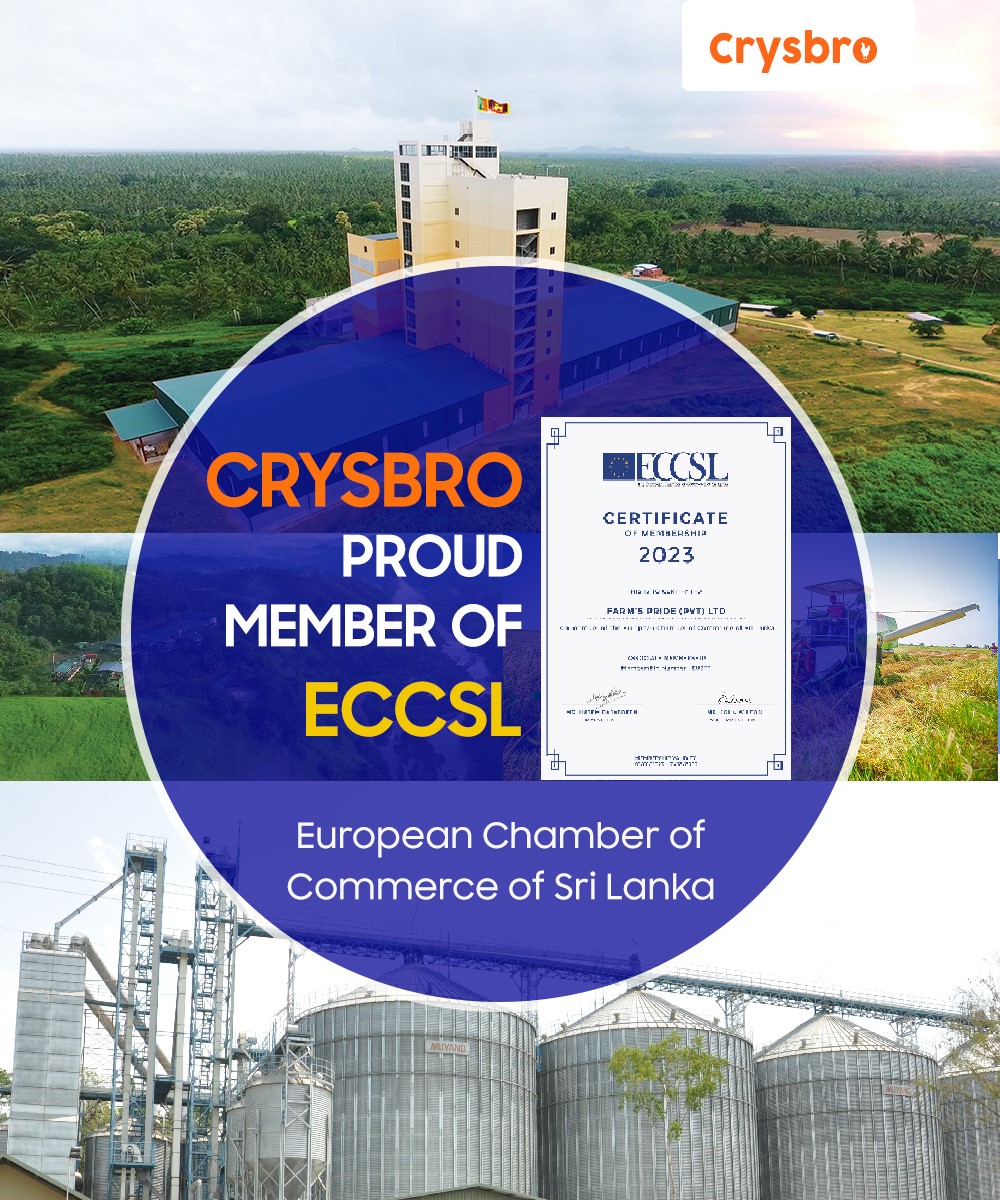 Crysbro's mother company of Farm's Pride (Pvt.) Ltd is now a member of ECCSL, European Chamber of Commerce of Sri Lanka. ECCSL provides a range of services including efficient and professional business information & intelligence, advisory, consultative, promotional and support services to European and Sri Lankan businesses.
Crysbro Groups are involved in a variety of agriculture businesses, including poultry product manufacturing, seed paddy cultivation, producing high energy and digestibility, corn silage for cattle, which makes the Sri Lanka agriculture sector more vibrant and sustainable.
The group's main brand, "Crysbro," the premier chicken producing powerhouse, marked its 50th anniversary last year as Sri Lanka's sole "Chicken Specialist," with an unrivalled reputation for quality, freshness, and innovation in breeding, processing, and packaging. Crysbro is the first Sri Lankan chicken firm to adhere to the 'vertically integrated manufacturing method,' doing top to bottom by gaining ownership and management of the complete production. In addition, Crysbro is the first poultry company in the country to obtain ISO 14001 standards certification for environmental manufacturing, as well as ISO 9001 and ISO 22000 for food safety management. Crysbro chicken is certified by the HAC, the leading "Halal" certifying company, with its own in-house laboratory team, and facilities with a staff of veterinarians and professionals in all phases of processing aids in maintaining strict quality and cleanliness requirements. Breeding and processing are done according to globally recognized standards.