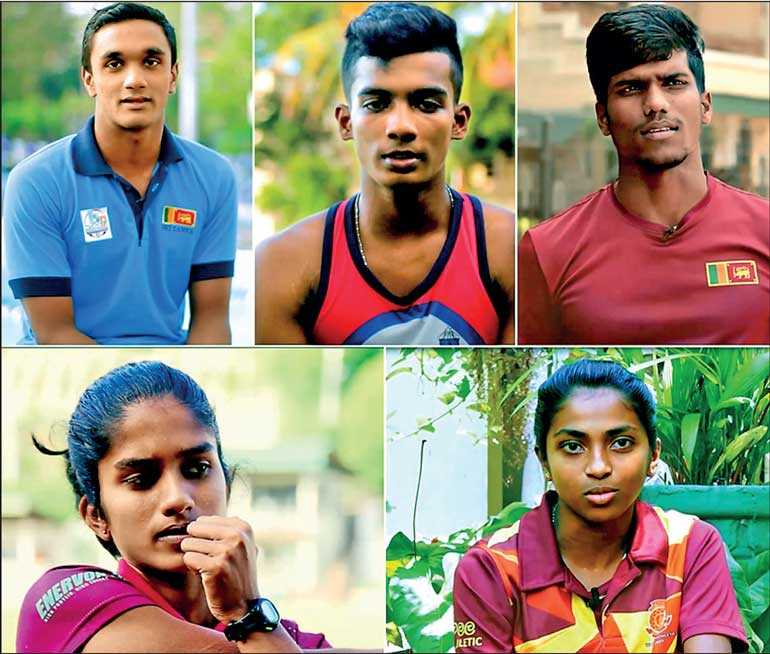 Premier Sri Lankan poultry producer Crysbro saw its work to uplift sporting talent across the country through its 'Crysbro Next Champ' initiative pay off when a collection of athletes from the programme secured medals at the recent South Asian Games in Nepal.
In all, Crysbro Next Champ sportsmen and women claimed nine medals. Runner Dilshi Kumarasinghe (Crysbro Next Champ Episode 12) sped away from the event with three gold medals, athlete Aruna Dharshana (Crysbro Next Champ Episode 27) won two gold medals, sprinter Amasha De Silva won a gold and silver medal, middle-distance athlete Chanuka Sandeepa (Crysbro Next Champ Episode 4) won a gold medal and swimmer Akalanka Peiris clinched a silver medal.
Kumarasinghe, who at the age of 20 was the youngest member of the Sri Lankan contingent at the games, earned gold medals in the women's 400 metres and 800 metres sprints as well as the 4×400 metre relay. Her compatriot Dharshana swept to victories in the men's 400 metres and the men's 4X400 metre relay.
Meanwhile, Sandeepa was part of the victorious 4X100 metre relay team which set a new South Asian record while De Silva featured prominently in the triumphant women's 4X100 metre relay team and annexed a silver in the women's 100 metres, Peiris in the meantime swum to his silver in the 50 metre backstroke, establishing a new national record in the process.
"We are incredibly proud of all the Crysbro Next Champ sportsmen and women who hoisted the Sri Lankan flag high in Nepal through their medal-winning efforts. Their success offers firm affirmation of our efforts to identify and nurture untapped sporting potential across the island, helping not just to bring these athletes closer to their dreams but also bolster the standards and reputation of Sri Lankan sports," said Crysbro Senior Marketing Manager Amores Sellar.
Crysbro Next Champ recognises and rewards young sporting talent from all corners of the country. Additionally, it provides these budding athletes from multiple sporting disciplines with guidance from experts on aspects such as proper training methods and a suitable diet.
The project's founding vision sought to bolster Crysbro's already significant social contribution as a key pillar of the country's rural economy by creating sporting opportunity and promoting the message of staying physically and mentally active.
In the coming years, Crysbro intends to amplify the project's effectiveness by extending the rewards, recognition and support it offers all the chosen athletes.
Established in 1972 with just 100 chicks and a deep desire to be a market leader in quality and innovation, Crysbro has emerged as Sri Lanka's first and most sophisticated, fully vertically-integrated poultry producer. Its operations span grandparent and parent farms, hatcheries, broiler farms and feed mills.
This thriving 'Farm-to-Fork' concept has formed the core of its success. In turn, it has yielded unprecedented benefit for numerous stakeholders including direct and indirect employees, outgrowers, domestic maize farmers and ultimately Sri Lankan consumers.