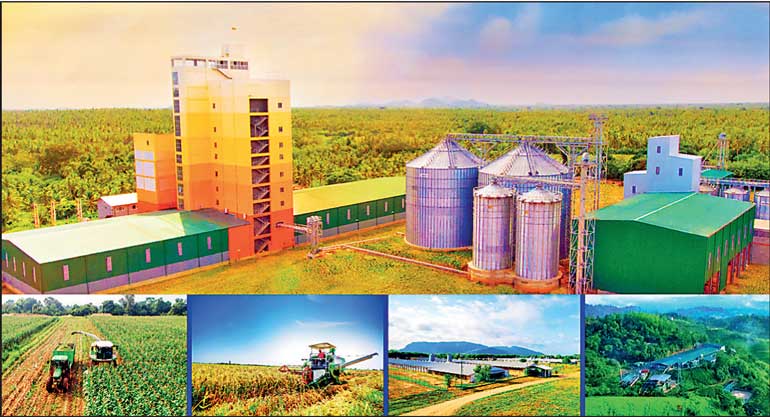 Crysbro, Sri Lanka's leading poultry producing giant, is celebrating 50 years as the country's only 'chicken specialist' in 'bringing people together' to enjoy healthy meals that are full of nutrition and freshness.
Crysbro has always been a company that is deeply committed to following constituted protocols, in place to maintain high standards in food safety for producers. Food safety directly reflects in the quality of the final product that reaches the end-consumer and therefore it has always been at the forefront of the company's operations, since its inception 50 years ago. Poultry products are now a common source of nutrition in the average Sri Lankan's diet, with sufficient nutritional benefits and high protein. Crysbro's commitment to secure and safe production and handling of poultry makes for a delectable end-product full of nutrition and freshness. The state-of-the-art molecular laboratory at its processing plant enables it to accurately monitor the health of its poultry flocks and assess any potential risks in advance, without having to compromise on operational productivity, along its production chain. All staff members involved in every step are also geared and equipped with personal protective equipment such as gloves, masks, sanitation and more.
Crysbro was created in 1972 when its Founder had a vision to create the ultimate culinary experience in chicken for Sri Lankan consumers by providing the finest in taste and nourishment together with absolute convenience. From its humble beginnings of 100 chicks, Crysbro gradually developed its facilities by using modern technology, which helped to deliver the best quality and tastiest chicken products in the market to all Sri Lankans. Over the past 50 years, Crysbro has made significant contributions to the country by nourishing the nation, empowering the rural economy, supporting sports that bring glory to Sri Lanka and launching numerous CSR initiatives.
Sustainability has always occupied a prime position on Crysbro's list of operational priorities. Whether it is empowering partner farming communities, initiating environmentally friendly practices or facilitating the growth of its own employees, this quintessentially Lankan agricultural leader has constantly looked to set benchmarks with its Corporate Social Responsibility. This is most pronounced in its endeavours to uplift the lives of maize farmers and chicken outgrowers located across the country. Crysbro's strong links with these farmers, who either supply the maize which is fed to the chickens or raise chickens in partnership with the company, enable livelihood creation within these remote communities.
Crysbro also plays a crucial role in catalysing economic prosperity. This is achieved through its leading role within the poultry industry, whose short- and long-term benefits to the economy are immense. The Sri Lankan poultry industry is among the country's highest agricultural revenue generators along with its most disciplined, structured and consistent taxpayer. Over the next few years, Crysbro is slated to continue as an integral player within the industry as demand for poultry rises across the country in line with population and tourism growth alongside the escalating costs of other meat sources.
Also, Crysbro is engaged in systematic Corporate Social Responsibility (CSR) initiatives which include Contract Breeders and Contract Farmer programs, distribution of school books and stationery among deserving students, renovating and maintaining wards at hospitals, renovating roads, as well as rewarding up-and-coming sportsmen and sportswomen. The company launched the grass-roots campaign 'Crysbro Next Champ' in 2018 to discover and nurture developing sportsmen and women, which further strengthened it by tied-up with National Olympic Committee of Sri Lanka (NOC SL) by providing food supplements, clothing, sporting gear, equipment, training, and a monthly wage to push them in the direction of success in their sporting careers, and make our nation proud.
Crysbro strongly believes in helping the communities where it serves, so that the people in the area can enjoy a better standard of living. By outsourcing its chicken breeding to selected families, the company is able to uplift them economically and in many other ways. In addition to providing direct employment for farmers on the company's land, through year-round crop rotation, it also purchases grain from farming families in various regions, thereby offering a steady income and uplifting their lives. Crysbro Feed Mill Plant located at Weerabugedara, in Kurunegala, is where the harvested grains are turned into chicken feed. This is Sri Lanka's largest and most modern livestock feed plant to date.