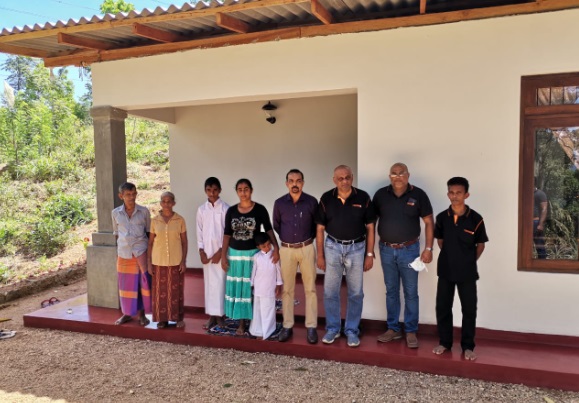 June 22, 2021: Sri Lanka's largest poultry group CRYBSRO, recently finished constructions on the six new houses and renovations on 24 more for employees this past year, sponsored and built under its long-standing CSR initiative, 'Praja Aruna'. 
The initiative is one among six pillars of the company's approach to CSR, which focuses on enhancing and uplifting the living standards of its employees. To date, Praja Aruna has seen the completion of 34 new houses and renovations on 84 homes. 
"Everyone deserves a decent place to live, and we are very pleased to thus enhance the living standards of our deeply committed employees through the Praja Aruna initiative. We do not believe that is a mere financial donation but a project with a lot of heart and team spirit. From the board of directors who dispense the required funds on time, managers who volunteer for difficult field visits, supporting departments who supply materials and services when it is required, and even dutiful co-workers who support constructions at these locations, it is all team work. Proper housing is fundamental to the mental, physical and social health of individuals and its lasting impact on our employees and their families is undeniable," stated CRYSBRO Group HR and Admin Manager Ranjana Mahindasiri.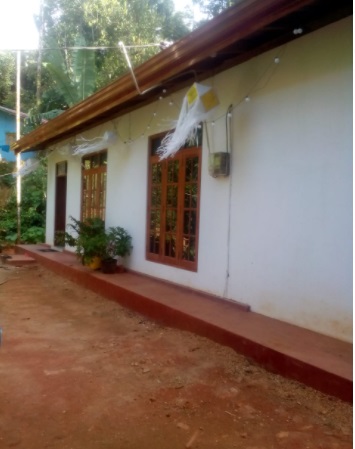 All new houses that are built are entirely funded by CRYSBRO, while all home renovations conducted under the Praja Aruna project is funded by the CRYSBRO Employee Welfare Society. Selection of deserving employees to benefit from the initiative is done by first calling in applications, which are then reviewed based on structured selection criteria which considers the length of tenure of each employee, performance contribution, living conditions and status of current accommodation.  In 2019/20, six new houses were built with one being funded by a partnership established with Bairaha Farms PLC. 
As a major player in this swiftly progressing industry, CRYSBRO has so far made a significant contribution to rural economic and social empowerment through its flagship CSR projects: Diri Saviya, Praja Aruna, Sisu Diriya, Suwa Shakthi, Haritha Sathkara, and CRYSBRO Next Champ. 
By dealing directly with rural farmers and poultry farm owners, CRYSBRO has incited major communal and economical transformation in rural regions. Under the group's 'Diri Saviya' program, the operations and lives of 1,200 maize and rice farmers as well as 250 poultry smallholders have been secured. Diri Saviya gives these farmers access to a wealth of essential technical and infrastructural facilities to strengthen their operations, and allow them to sell their produce at market prices without the need for any intermediaries.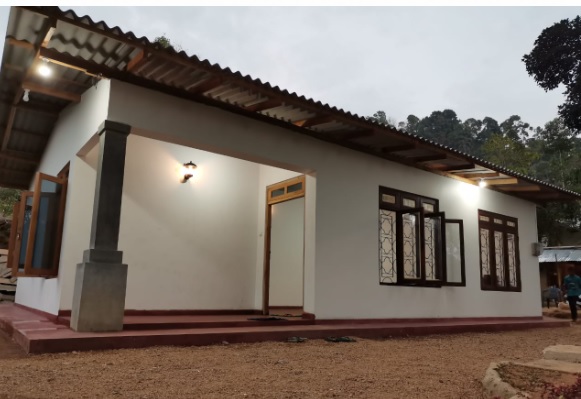 'Sisu Diriya', another of the company's CSR pillars, has taken the initiative to provide books, gift vouchers, financial rewards and higher education scholarships to uplift the education performances of all children of CRYSBRO's employees every year. So far 200 internships have been provided to students who have completed university or vocational, while support was given to complete their final year research projects. Further, the company takes initiative to organize art competitions and stage performance shows to offer them a platform to showcase their many talents.
'Suwa Shakthi', which focuses on health and wellbeing, has so far conducted 20 health camps and offered free medical checkups and medicine to all of CRYSBRO's staffers and communities, while investing in the development of infrastructure facilities for disadvantaged hospitals in rural areas. 'Haritha Sathkara' has seen CRYSBRO overlooking the planting of 5,000 saplings in major areas of the island.
CRYSBRO entered into a strategic partnership with National Olympic Committee of Sri Lanka (NOCSL) to launch the 'NOCSL-CRYSBRO Next Champ' scholarship programme with the objective of uplifting talented young Sri Lankan athletes to the international sports arena. This initiative is a part of the company's flagship CSR initiative, CRYSBRO Next Champ, which recognizes, mentors, sponsors and rewards young sporting talent from all corners of the country. The project's founding vision sought to bolster CRYSBRO's already significant social contribution as a key pillar of the country's rural economy by creating sporting opportunity and promoting the message of staying physically and mentally active.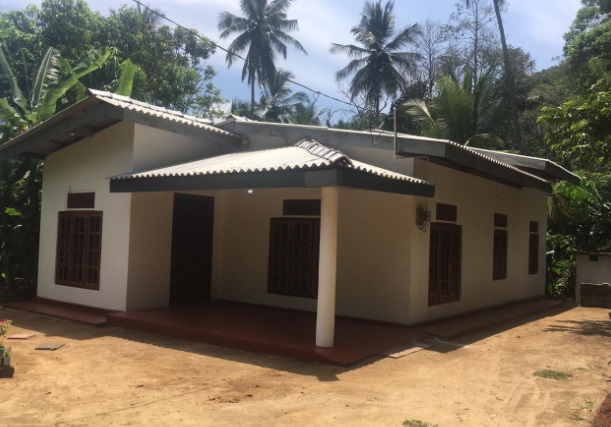 About CRYSBRO
Established in 1972 with just 100 chicks and a deep desire to be a market leader in quality and innovation, CRYSBRO has emerged as Sri Lanka's first and most sophisticated, fully vertically-integrated poultry producer. Its operations span grandparent and parent farms, hatcheries, broiler farms and feed mills. This thriving 'Farm-to-Fork' concept has formed the core of its success. In turn, it has yielded unprecedented benefit for numerous stakeholders including direct and indirect employees, outgrowers, domestic maize farmers and ultimately Sri Lankan consumers. These local links have immeasurably aided domestic production and led to a reduction in reliance on imported poultry products.