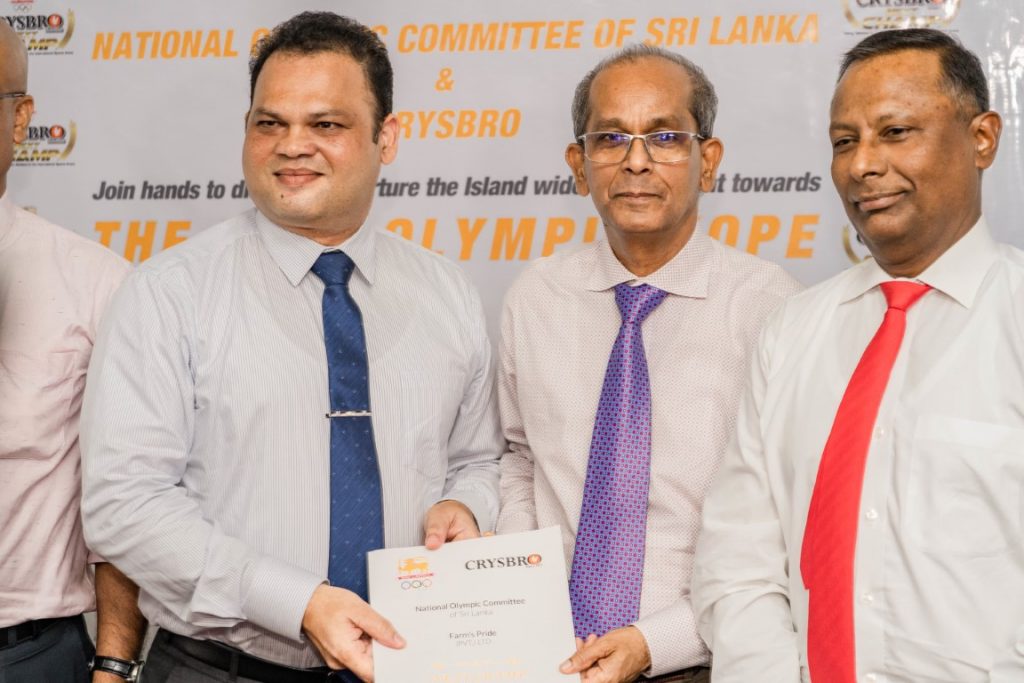 May 10, 2021: Sri Lanka's leading poultry group Crysbro congratulates Artistic Gymnastics prodigy Milka Gehani De Silva who is ever so close to securing a highly coveted spot in the Tokyo Olympics. Should the International Gymnastics Federation confirms her position, Milka will go on to be the first artistic gymnast to represent the Sri Lanka at the Olympic Games. With several major wins at international sports games already under her belt, 18-year-old Milka is one among the pocket of young athletes handpicked, groomed and fostered under the revolutionary Crysbro NOCSL Next Champ initiative. 
Hailing from Piliyandala, Milka commenced her school journey at Piliyandala Somaweera Chandrasiri College before entering Methodist College, Colombo. Having trained under former National Champion turned coach Ranjana Tharanga, her potential was apparent even at a young age. After several major wins, Milka then received an IOC-funded scholarship in 2019 to train in Japan, where she currently trains under the Olympic Solidarity Programme.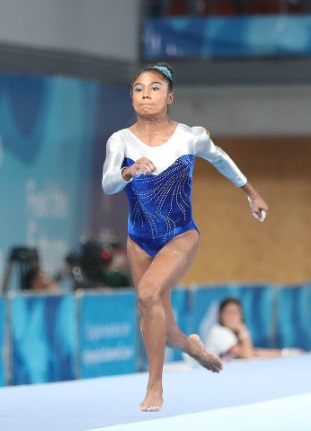 At the tender age of eight, Milka went on to become the Junior National Champion from 2011 to 2014, and competed to finish 6th in the Junior Commonwealth Games in 2016. She was also the National Champion in 2017 and 2018, and finished within the top 8 at the Asian Championship in Indonesia in 2018, becoming the first Sri Lankan to secure this spot. She also represented Sri Lanka at the Youth Olympic Games 2018, going on to set an Area record.
"We are ecstatic about Milka's near-Olympic qualification and are confident that she will go on bring back an Olympic medal to our island nation once again should she qualify to compete in the most prestigious arena in the world of sports. This is clear testament to the effectiveness and power of the Next Champ initiative which aims to mould future torch bearers of Sri Lankan sports. Our primary focus has been to support the journey, strategy, and holistic development of each athlete which involves a combination of physical, mental, and psychological training. At the core of this initiative, will always remain a deep desire to elevate the experiences of many resilient Sri Lankan athletes with big dreams but very little financial backing to make them a reality," stated Crysbro Senior Marketing Manager Amores Sellar.
As part of its ongoing mission to empower and support the aspirations of young people in Sri Lanka, the country's premier poultry producer Crysbro recently awarded several scholarships to a select group of gifted young athletes selected under the NOCSL-Crysbro Next Champ Initiative. The Crysbro NOCSL Next Champ Initiative was launched with objective of empowering talented young athletes, and refining their potential to be winners in the international sporting arena.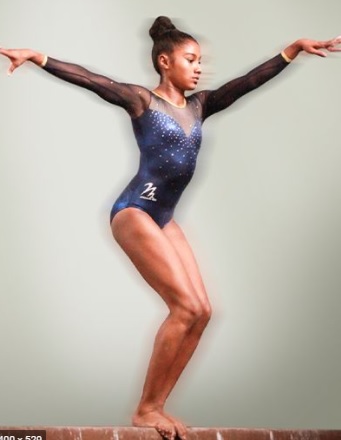 The scholarships cover all transportation costs, nutrition, coaching fees, accommodation, logistics such as clothing, sports gear, and medical expenses necessary for the training, grooming and development of each selected athlete for two years with prospect of extension. The programme also gives athletes access to a combination of high-value tools and world-class mentors. 
The 'NOCSL-CRYSBRO Next Champ' scholarship programme is phase-II of Crysbro's 'Next Champ' scholarship programme, which up to date has groomed and supported the dreams of 130 young athletes from the under-privileged regions of the country. The initiative has also successfully produced a collection of athletes who secured gold and silver medals at the Nepal South Asian Games in 2019. The project's founding vision sought to bolster Crysbro's already significant social contribution as a key pillar of the country's rural economy by creating sporting opportunities and promoting the message of staying physically and mentally active. 
Established in 1972 with just 100 chicks and a deep desire to be a market leader in quality and innovation, Crysbro has emerged as Sri Lanka's first and most sophisticated, fully vertically-integrated poultry producer. Its operations span grandparent and parent farms, hatcheries, broiler farms and feed mills. This thriving 'Farm-to-Fork' concept has formed the core of its success. In turn, it has yielded unprecedented benefit for numerous stakeholders including direct and indirect employees, outgrowers, domestic maize farmers and ultimately Sri Lankan consumers. These local links have immeasurably aided domestic production and led to a reduction in reliance on imported poultry products.